Drug Rehabilitation That Works
Find out what makes New Life Retreat one of the most successful programs in the country.
New Life Retreat is designed to handle the underlying causes of addiction
Welcome to New Life Retreat where recovery from drugs and alcohol is our first and only priority.  We feel that our unique residential setting away from the stresses of everyday life allow you the best possible chance for overall success and lifelong recovery. Our non 12 step approach allows the majority of our graduates to go on to live happy healthy lives, free from the need to use drugs or alcohol.
Drugs became a way for them to function, it became the crutch they used to get by on a day to day basis.  We have found that the majority of addictions result not from an incurable disease but from behaviors which were learned over a period of time.  We all have our bad habits, but for someone addicted to drugs and alcohol their bad habits have turned into destructive behaviors which allow them to escape the reality of what their behaviors have created. We believe that true recovery should be the goal of any drug or alcohol rehabilitation program, not simply an amount of time.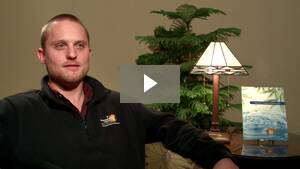 The in depth one on one counseling allows the underlying issues to be discovered and permanently handled.  Please give us a call so you can learn more about our program.  This program has helped hundreds of individuals recover from drug and alcohol addiction after numerous failed attempts at other programs.  Our caring staff and scientific approach to relapse prevention is simply the most successful approach that you will find anywhere.  Please read some of our great success stories and know that these are not unique.  We are here to do everything we can to ensure that this is the last treatment program you will ever need. 

Why Does Our Program Work?
1. It Addresses the real cause of relapse – Cravings.   While other programs rely on prayer and meditation to prevent relapse, the New Life Program uses a proven scientific method for detoxification essentially eliminating the desire for continued drug use.  This has been proven successful with thousands of clients.  After the chemical residuals of drug use are removed cravings disappear and the student can continue in the program.
2. It handles the underlying issues of addiction not just the symptoms.   The symptoms of drug addiction are obvious.  Our program is designed to dig deeper and find the reasons the addiction began. Our skilled and experienced counselors will guide you through a process which identifies and eliminates the root causes of your addiction.
3. It teaches life skills.   Addiction prevents a person from learning how to deal with life without drugs.  Our program teaches life skills which allow a person to regain the ability to function in life.  Recovery from addiction is not just about not using drugs, its about becoming a productive member of society.
4. Relapse Prevention   Even with the body completely cleansed of drug residues, old behaviors can return without tools to prevent them. Learning the who, what and when of what is likely to cause these relapses is a critical part of the program.
5. Aftercare Program   A comprehensive aftercare plan is developed before graduation from our program.  The student does not graduate until they have established a workable plan for when they return home.  This is strengthened by follow ups from New Life counselors to ensure the person is doing well.